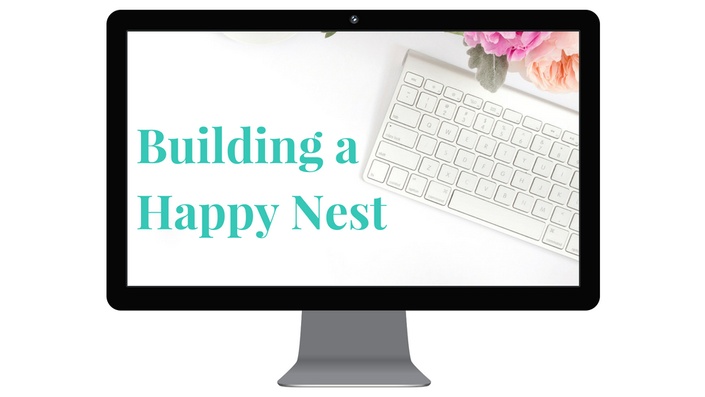 Building a Happy Nest
Learn How to Finally Stop "Bad" Behavior and Get Your Child to Listen
I get it. Dealing with misbehavior is tough.
Not that you thought it would be easy. But I'm sure sometimes you feel like you've tried EVERYTHING and still can't get rid of your child's behavior problem.

The reality is that nobody really prepares us for this whole parenting thing. Sure, we can piece together bits of advice from family members or articles from the Internet. But all that can get confusing and overwhelming... Plus, as mommies, we're really too busy to do that.
Although I wish I did, I don't have a magic potion to make your child stop driving you nuts. Or a special method that will get your child to stop hitting or arguing or lying in just 5 minutes. Nor can I send someone your way to help you manage the kids and clean your house while you sit back and relax...
But here's what this course can do...
Make parenting easier for you by taking the guess-work out of it... No more questioning whether or when you should ignore or discipline your child because you'll learn exactly what you need to do to stop "bad" behaviors like hitting, lying, arguing, or throwing fits.
Give you hope because even if you've tried everything, you'll finally learn how to things the right way.
Reduce the stress and overwhelm because you'll be able to get your child to listen better.
Help you get more organized by having a plan in place for your child's misbehavior.
And feel happier because you'll be on the same page as your fellow caregiver, so you won't have to argue about parenting anymore.

Your Instructor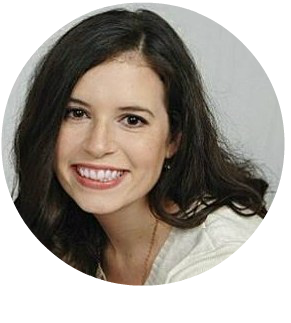 Hi! I'm Angela. I have been working with kids and parents for the past 10 years, doing everything from working one-on-one with kids in their homes, to assisting them with behaviors in school, to providing mental health therapy to kids and teens, to training parents on parenting techniques and how to manage their children's behaviors.
I created this course because while I did all these things, I realized that parents have no easy way of learning the in's and out's of managing misbehavior, unless they go to therapy. So I wanted to create a much cheaper and less time-consuming way for mommies to learn the secret techniques used by child therapists to improve kids' behavior.
Imagine your child listening without giving you any trouble and no longer showing any "bad" behaviors.
Sure, your child would still be a kid and have behavior problems here and there. But imagine if whenever a problem did come up, you knew exactly what to do to manage it.
And imagine not having to argue or yell at your child or spouse because you feel less frustrated and overwhelmed and like everyone is on the same page.
This course will save you a lot of frustration, questioning, time, and research because I will show you...
How to handle any behavior problem that your child throws at you, whether it be saying mean things or aggressive behaviors or lying.

How to get your child to listen better and obey your requests
How to use discipline effectively but in a way that still shows your child love and respect
How to use all sorts of more positive strategies so that you won't even need to rely on discipline as much
How to improve your relationship with your child while you do all this

And how to get on the same page with your spouse or fellow caregivers
You would think that parenting strategies like praising your child or putting your child in a time-out would be super simple. But there is actually a good bit of technique involved in using these strategies correctly. And there's a sequence to using them right, too!
When I started working with kids, I received training on small snippets of information at a time... just like how you might receive a piece of parenting advice from a mom and then read another snippet of advice from an article on the Internet.
But things still didn't completely make sense for me. I was left wondering how and when to use each parenting strategy and how to piece it all together.
After a few years - and tens of thousands of dollars later - of studying to become a child therapist, I finally received the research-based "behavior management" training I needed. I finally understood exactly how and when to use the most effective parenting strategies. And then I taught them to hundreds of other parents.
I've also used these strategies on the kids I've worked with, most of whom have had pretty intense behavior problems. And I now use them on my own daughter.
And I want to help make life easier for you and boost your confidence by teaching you these techniques in a much faster and simplified way than how I learned them... Because although this parenting stuff can seem overwhelming and confusing at first, it's actually pretty simple.
I'm in week 5 of the course now. I've been using your lessons at home with my 18 month old, but also in my 3 year old preschool classroom. I've seen a small decrease in negative behaviors and an increase in positive. The main change I have seen (felt) is in me. Because I'm looking for the positive behaviors, I feel more positive, in general. I don't feel so reactive and grumpy when dealing with the negative behaviors when they arise. I enjoy giving praise and the kiddos in my care are pleased with themselves when I give it. I have just started to ignore the tantrums my daughter throws and she stops within a minute or two, as opposed to me getting upset and making the tantrum worse. I'm looking forward to finishing the course and continuing to become a better parent and teacher.
- Allie Kibler, Live Love Mess
Here's What You'll Get:
20+ video tutorials that hold your hand and walk you through various strategies that are essential to effective parenting
10 step-by-step guides that teach you exactly how to pull off even the most complicated behavior management techniques
5 bonus lessons that teach you how to apply the strategies to every day situations, including bedtime, chores, and going out into public.
Everything included in the course is research-based and therapist-approved.
In a therapeutic setting, these strategies would take several months and hundreds, if not thousands, of dollars to learn.
Here's the catch though...
I want you to be happy with your purchase, so please be aware that this course is NOT for anyone expecting results without putting in the time or effort. It is not a "quick fix."
If you implement the strategies from this course correctly and consistently, then you can see great results within 6 weeks, but this is just a general guideline.
And the work does not stop there. You'll need to continue using many of the strategies in order to maintain progress. Also, the degree of improvement that you see will depend on the severity of your child's behavior problems coming into this.
This course is also NOT for you if you are looking for something to take the place of seeing a behavior specialist or child therapist, but rather it can be a great tool to enhance what you are already learning from a therapist.
Plus, you'll get these FREE BONUSES:
A 26 page step-by-step guide, 8 Steps to Getting Your "Stubborn" Child to Listen, which gives you some extra, more intensive techniques you can use to teach your child to listen to you and follow through with your demands.




My 91-page e-Book, The Ultimate Guide to Dealing with Temper Tantrums, which teaches you 20+ strategies to help you to prevent, reduce, and manage temper tantrums. It also includes 10 worksheets to help you put the strategies into action.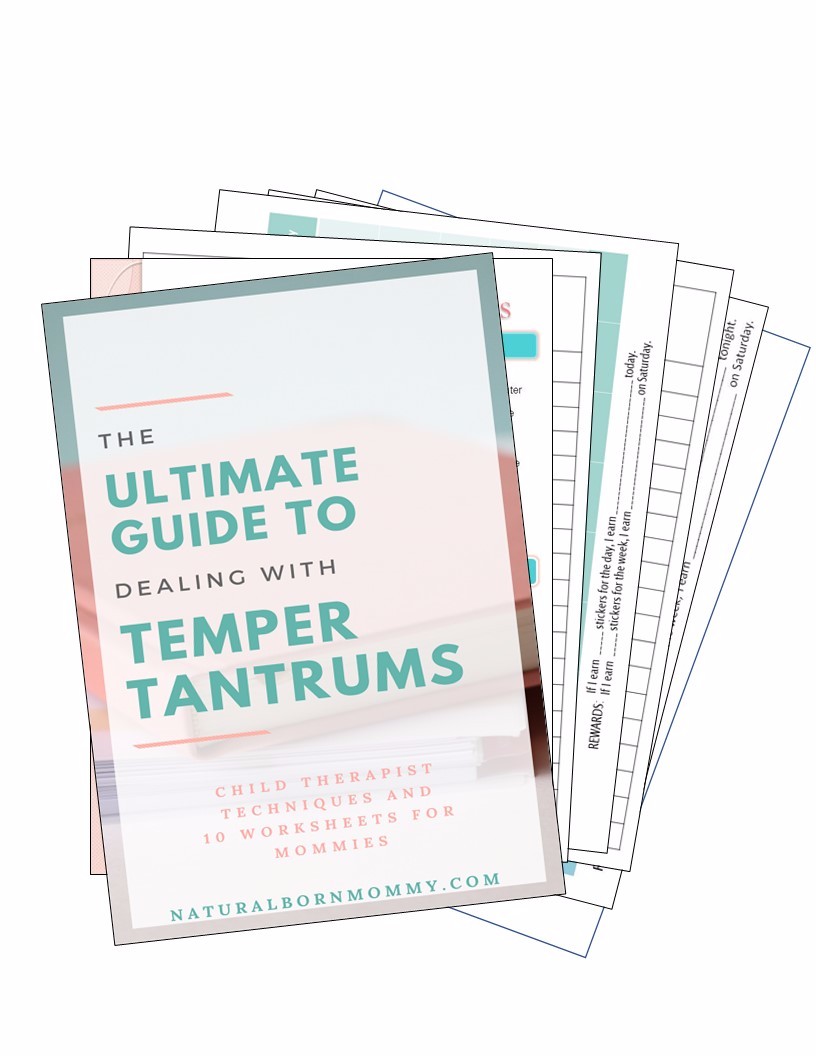 A 24-page workbook filled with worksheets that show you a fool-proof way to help you take action on the techniques you learn in the course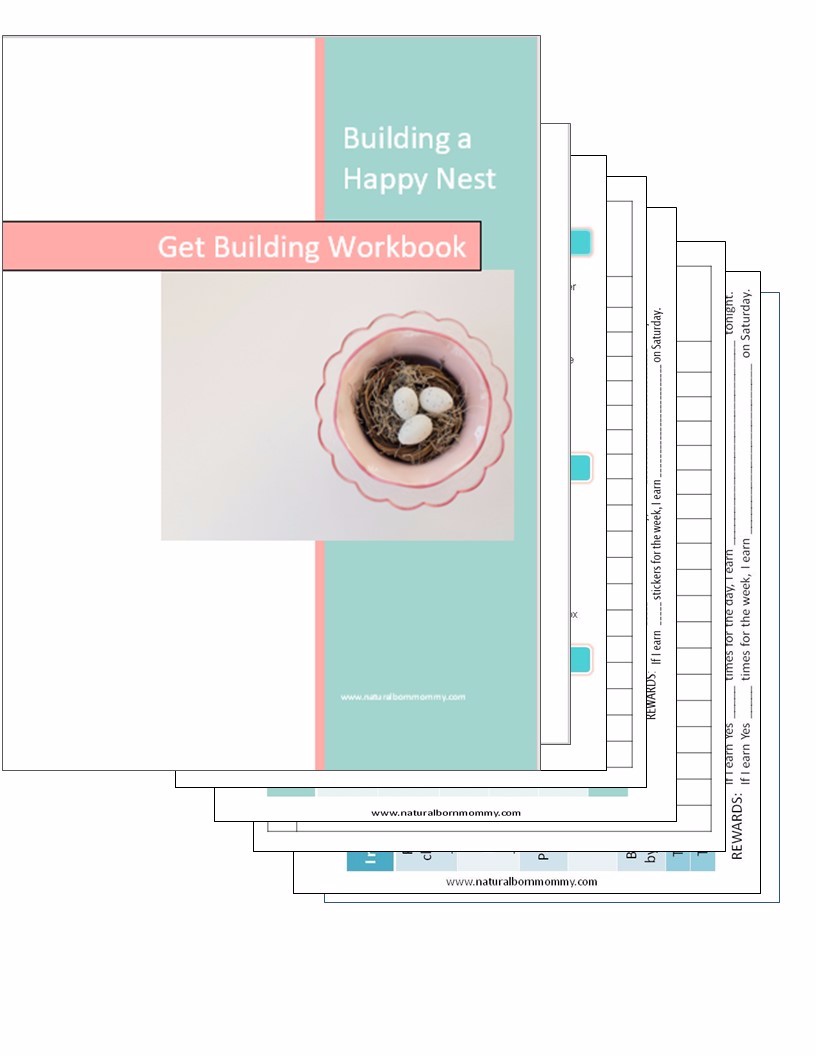 Course Curriculum
First Steps
Available in days
days after you enroll
Week 1 – Preventing Misbehavior
Available in days
days after you enroll
Week 2 – Planning Ahead
Available in days
days after you enroll
"But I'm not sure I want to spend the money on this."
I hear ya. You could take the money and spend it on a couple outfits for your child, or a day trip to an amusement park, or getting your hair done. But for the same price, you could learn to do something that will benefit you and your children for years to come.
And for many parents, using these parenting strategies now can even prevent the need for behavioral/mental health services later on down the road.
"Maybe I'll be fine without taking a course. Maybe I'll think about it later."
True. You might not need these parenting strategies so much right now. I actually don't need to use all of the strategies on my 18-month-old... yet. But I WILL need them because she is still going to be a kid. And chances are that you will need them, too. You'll need them in your back pocket, ready to be pulled out at a moment's notice.
And in the course, I talk about some strategies that you should do regardless of whether your child is currently having behavior problems...
Because it is sooo much easier to be using these strategies now, rather than waiting for things to go wrong later. It takes a lot more work to reverse behavior problems when kids are older versus when they are younger. So why not start now?
"But I don't know if I have the time for this course."
Consider this: Do you have time in the next 30 days to go through the course content?
If you have the time, then you have nothing to lose...
If you find the content valuable, that's great! Keep making your way through the course and all of the bonuses.
If not, you have a full 30-day period to shoot me an email saying, "I changed my mind. This course is not what I expected it to be." And I will give you a full refund.
So are you ready to…
Stop bad behaviors

Get your child to listen

Learn parenting techniques that you can use for years to come

Strengthen your relationship with your child

Get on the same page with your partner or other caregivers

And become more confident as a parent
Frequently Asked Questions
When does the course start and finish?
The course starts now and never ends! It is a completely self-paced online course - you decide when you start and when you finish.
How long do I have access to the course?
How does lifetime access sound? After enrolling, you have unlimited access to this course for as long as you like - across any and all devices you own.
What if I am unhappy with the course?
I would never want you to be unhappy! If you are unsatisfied with your purchase, contact me in the first 30 days and I will give you a full refund.
Who is this course for?
This course is for both moms and dads who need a little extra help with managing their children's behaviors. This course is also great for learning how to develop a stronger relationship with your child. If you think your child might have behavior problems that warrant the help of a mental health professional or behavior specialist, then you will find these tips helpful; however, I strongly urge you to seek the help of a professional so that you can receive tips that are individually tailored to your child.
Disclaimer
Although I was a therapist, I am not your therapist or your child's therapist. Taking this course does not enter you into a client-therapist relationship with me. The content in this course is meant to be used as a general guideline and has not been individually tailored to the needs of you and your child. Therefore, I am not liable for any losses or damages due to actions or failure to act on the contents of this course. If you are in need of therapeutic services, please seek the support of a mental health counselor or behavior specialist.